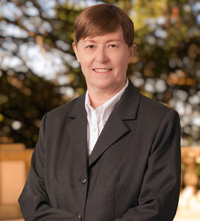 Technology Place Inc. was founded as a California corporation in 1989 by Elizabeth Ghaffari. She is the firm's president and chief executive officer and is the principal in charge of developing client corporate online business strategies, design of creative Web pages for large and small businesses, and development of technical consulting services for business clients in need of successful e-business strategies and enhanced electronic communications with customers and business partners.
Champion Boards is a service of Technology Place Inc. fostering the design of great boards of directors through knowledge and information, with a special emphasis on the advancement of top level women in their pursuit of boards of director roles at major corporate and private entities.
In September 2014, Praeger Publishing released Ms. Ghaffari's third book, Tapping the Wisdom that Surrounds You: Mentorship and Women revealing true stories by and about women mentors and mentees and their experiences from home, school, play, and work; examples from in the media, from politica, and in memoriam -- from women who are no longer with us.
In December 2011, Apress Publishing released Ms. Ghaffari's second book, Women Leaders at Work: Untold Tales of Women Achieving their Ambitions consisting of conversations with 18 women in leadership in business, government, science, medicine, law, academia, and nonprofits about how they achieved their positions of leadership and the advice they have for the next generation of women leaders.
In June 2009, Praeger Publishing published Ms. Ghaffari's book, Outstanding in their Field: How Women Corporate Directors Succeed based on her analysis of the six paths into the boardroom taken by the 114 women on corporate boards at California Fortune 1000 firms, with director profiles of, and interviews with, 15 of those women directors.
At Technology Place Inc., Ms. Ghaffari has provided technology and information industry consulting services both in the U.S. and abroad. International assignments include a workshop on Telecommunications and Economic Development, sponsored by the London Borough of Croydon, where she presented an overview of the California experience with technology transfer. She also designed and produced a multimedia video for the Career Development Foundation of Oman for that organization's marketing of its innovative computer training programs. She has taught Internet-related courses at the Entrepreneurial Training Institute, California State University Northridge, and other California educational institutions.
Ms. Ghaffari is on the board of Pacific Coast Regional Corp., a Small Business Development Corporation certified by the US Treasury as a Community Development Financial Institution. She has been a National Association of Corporate Directors (NACD) Governance Fellow since 2011. She has demonstrated her commitment to boardroom excellence by completing NACDís comprehensive program of study for corporate directors. She supplements her skill sets through ongoing engagement with the director community and access to leading practices.
She attended the inaugural Corporate Governance Program at Stanford University Graduate School of Business, Executive Education Program, May 2003. She received a Master of Science degree in Management in 1973 from the University of California, Los Angeles, Graduate School of Management, graduating with honors and received her Bachelor of Arts degree in Political Science from The American University in Washington, D.C. in 1968.
Ms. Ghaffari founded Technology Place Inc. after a successful career as a consultant in private industry working for the data processing and operations centers of major California financial institutions. In that capacity, she was responsible for innovative project development, end-user computing systems and support services, and the design and implementation of remote work communications services. She also managed consultant teams which provided implementation planning, guidance and support to the application development staff.
Business History:
Technology Place Inc.: Los Angeles, CA - 1988 to date
President/CEO and founder of this unique small business consultancy, specializing in managing emerging technologies to improve business productivity.

First Interstate Services Company: Los Angeles, CA - 1982 to 1987
Manager, Development Support responsible for project planning, graphics services, and distributed computing systems. Annual budget of $.5 million with a staff of 10 professionals.

Security Pacific National Bank: Los Angeles, CA - 1980 to 1982
Senior Information Systems Officer responsible for application analysis, design, development and implementation.

Ghaffari Associates: Los Angeles, CA - 1978 to 1980
Independent consulting, research, and development to apply microcomputer technology to the real estate and educational markets.

Abdolaziz Farmanfarmaian & Associates: Paris, Athens & Tehran - 1976 to 1978
New business development, financial planning, and project management for international community development clients.

Harvard University Center for Management Studies: Tehran, Iran - 1975
Contract consultant for development of case studies in export management, housing markets, multi-national corporate joint ventures, and environmental issues.

Daniel, Mann, Johnson & Mendenhall,
Williams, Kuebelbeck Associates: Los Angeles, CA - 1973 to 1975
Financial analyses and economic feasibility studies for investors and architectural, engineering, and planning clients.

Center for Political Research: Washington, D.C. - 1970 to 1971
Researcher for the National Journal, covering policy issues of the federal regulatory agencies (telecommunications, aviation, labor and commerce).
Simat, Helliesen & Eichner: Washington, D.C. - 1968 to 1970
Creation of economic exhibit material for legal proceedings before the Civil Aeronautics Board.